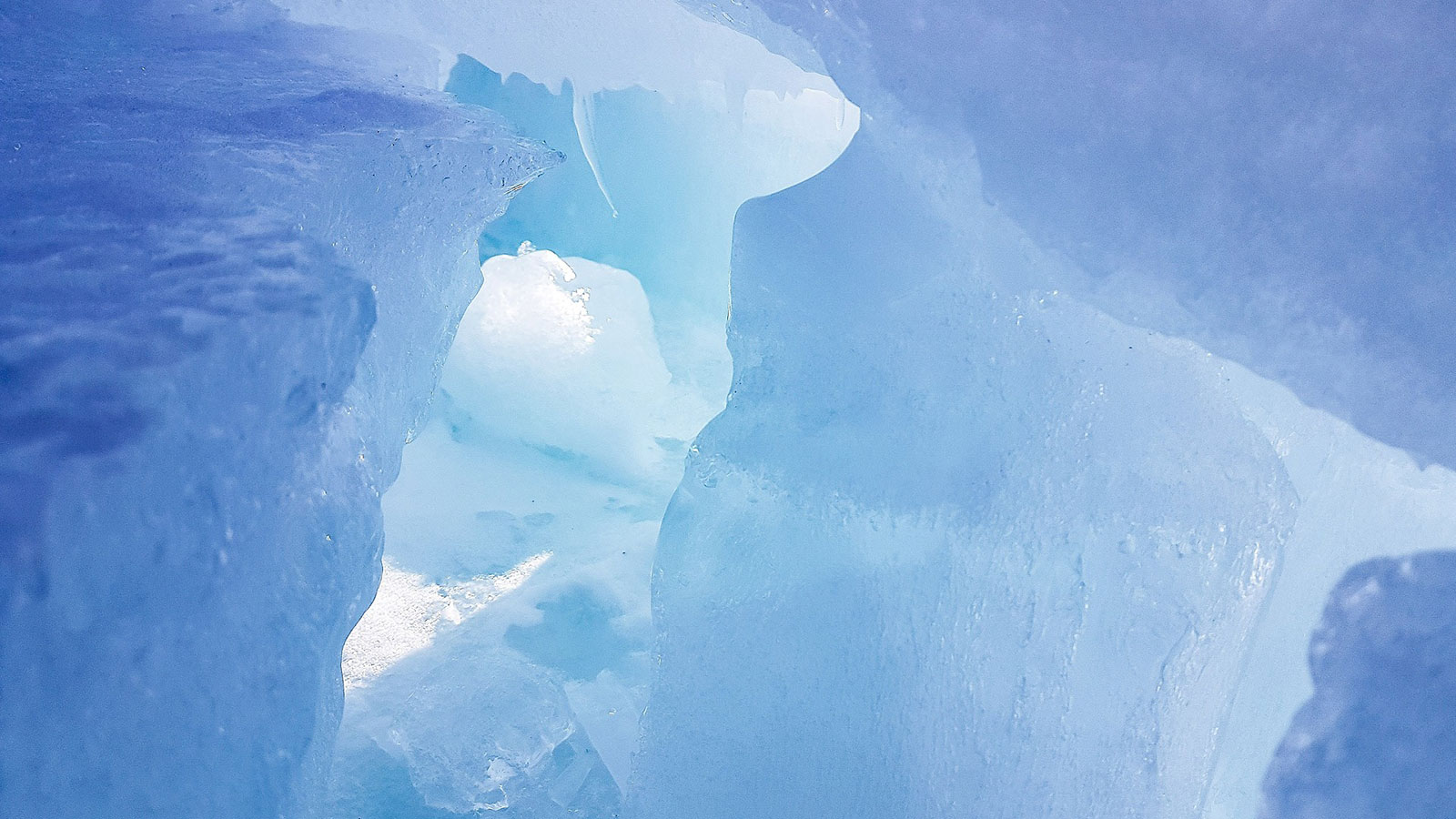 2nd Edition
NATURAL REFRIGERANTS
Conference & Expo – February 23-24, 2023 
Course – 25 February 2023 (8h)
"CO2 refrigeration systems and heat recovery" cu Per Skærbæk Nielsen
Event location: World Trade Center – Pullman Hotel Bucharest
Special nights events after day's conference
Conference, exhibition and training
About the latest practices and products, the latest cooling systems according to current and future legislation. Technical training. Partnerships.
NATURAL REFRIGERANTS is the only event in Romania, dedicated to the refrigeration industry that contains all the elements of a remarkable ensemble: exhibition, conference and training. After the success of the first edition and following the feedback of the participants, we are coming back in 2023 with the second edition. And this time, the event will bring together representatives of Romanian and international profile companies who will be present in a profile exhibition.
About the event
During the three days of NATURAL REFRIGERANTS event, specialists in the field: technicians, engineers, consultants – from design and execution – will participate in conferences and a training program where the newest chain assurance techniques will be revealed refrigeration in the profile industries, based on new products and solutions.
During the event, you will learn the answers related to how the entire refrigeration industry will have to adapt and comply with the current rules and legislation related to the requirements related to environmental protection and future prevention of climate change. You will also be able to discover the latest technologies and innovations in the field, discuss and exchange information with the best specialists.
The conference will be held in English.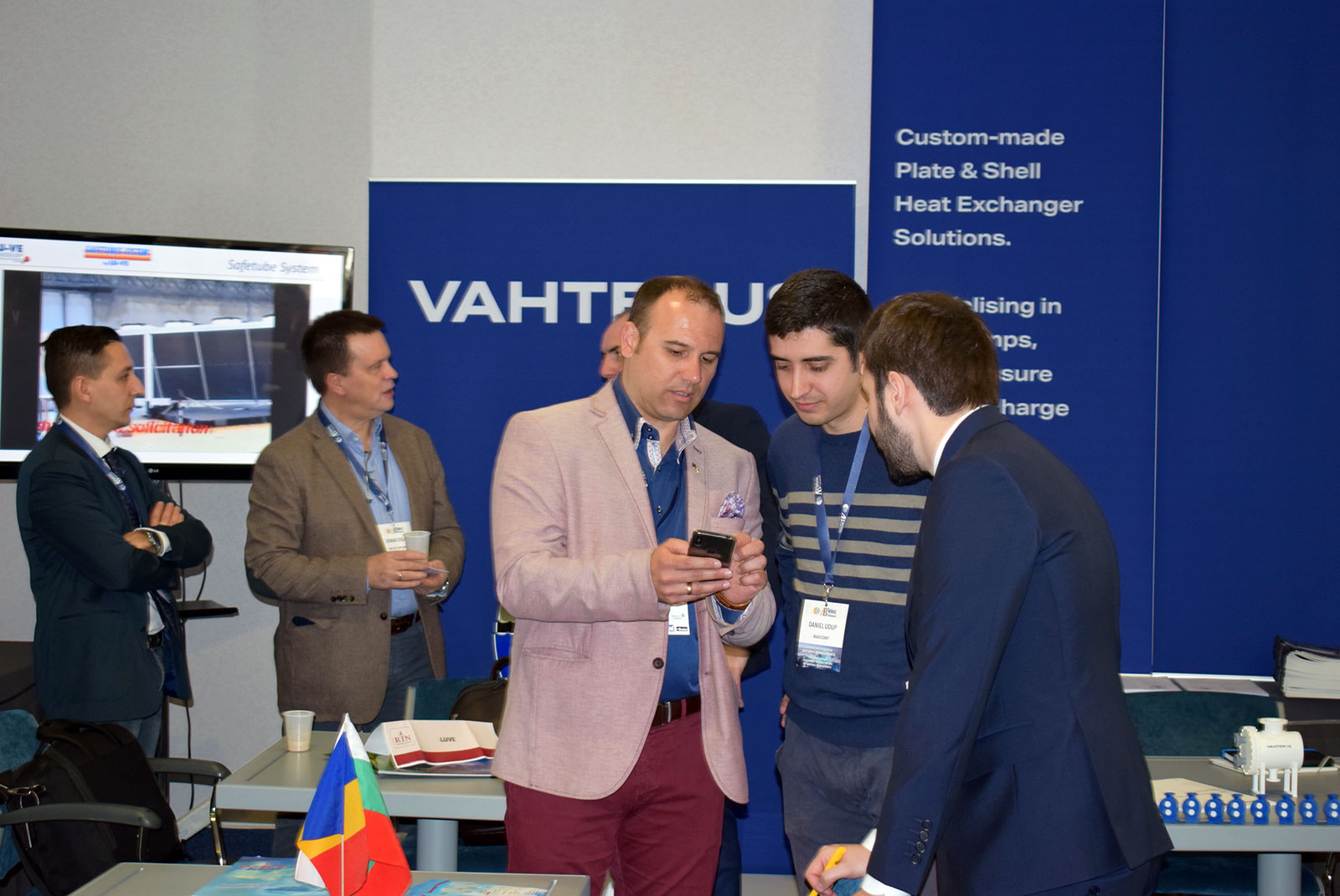 We are expecting over 200 professional at this event
You can be one of them. Meet new people with whom you can collaborate in the future.
The event will bring together specialists from companies that carry out activities in this refrigeration and air conditioning field:
Installers of refrigeration/air conditioning systems
Providers of specialized services in the execution & assembly of HVAC-Refrigeration plants, consultancy, and installation design
Maintenance staff – operation of cooling/air conditioning systems
Representatives from the food industry, petrochemical industry, supermarket chains
University teachers and students
Practical approach
You will be able to offer customers better service and state-of-the-art equipment because you are getting in touch with what it is
new and performing on the market. You improve your technical preparation with the training provided on the third day of the event. All of this translates into higher revenue for the company and employees.
You will be able to use the information gathered during the event and by participating in the specialized training for your daily
activity, to improve and adapt to the latest technologies, thus ensuring the base career development.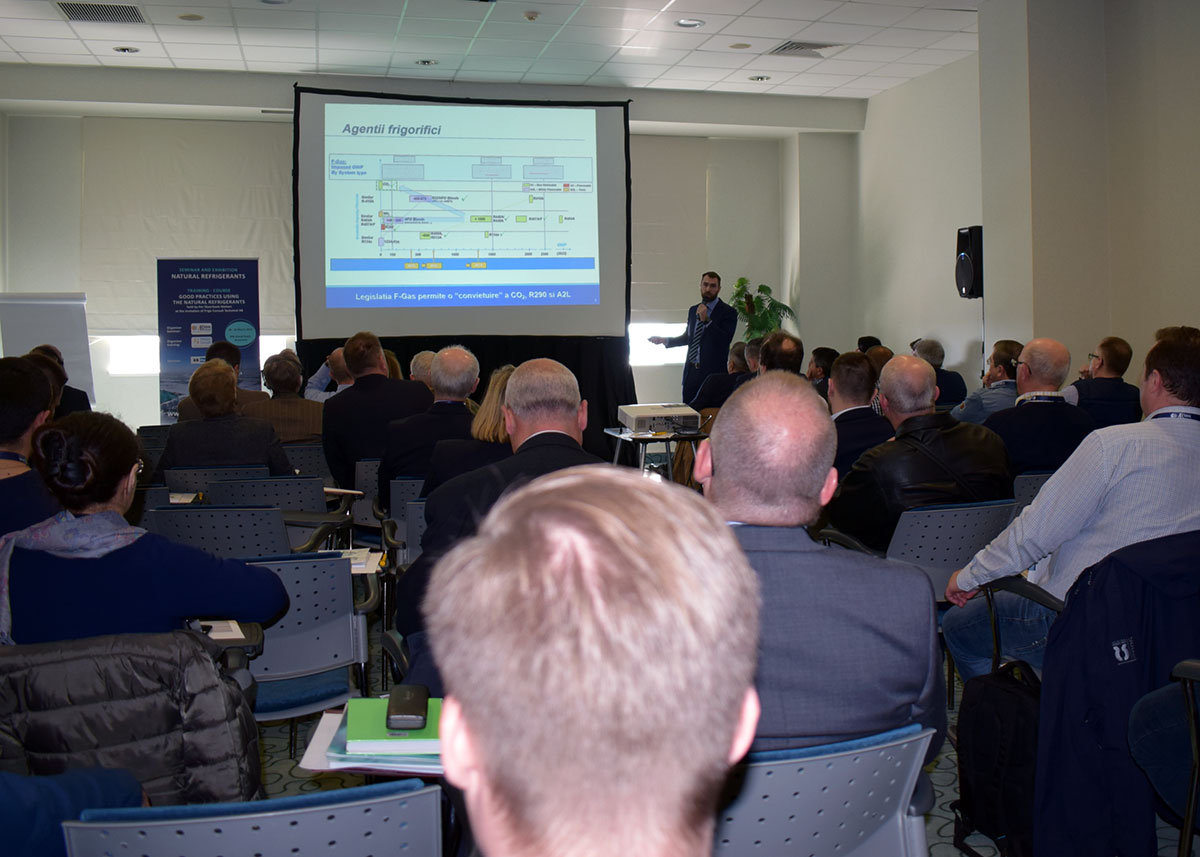 Highlights from the first edition
The first edition of NATURAL REFRIGERANTS – Conference & Expo took place in 2019 and it was an unexpectedly great success.
155 participants from Romania, the Republic of Moldova, Bulgaria and Serbia
25 presentation sessions of the newest products and solutions at that time
16 international and local companies, exhibited their products
Course held by Per Skaerbaek Nielsen -a refrigeration specialist with over 30 years of practical experience in the field and one of the best known specialists in the use of natural refrigerants.
Program – structure
February 23-24, 09.00 – 18.00: Conference – sessions of presentations, debates and questions
February 23 – 24, 09.00 – 18.00: Exhibition – companies' products from the refrigeration industry
February 25, 09.00 – 18.00: Specialized training course: "CO2 refrigeration systems and heat recovery" taught by Per Skærbæk Nielsen
You will receive information about the detailed program, speakers and presentation topics by e-mail, with 10 days before the event.
Event Access – Attendees & Partners
To register, please access and complete the form that can be found by accessing the button "Register here".
Companies that have a collaboration contract with AB Tehnic will benefit from a -10% discount in the form of a Credit Note.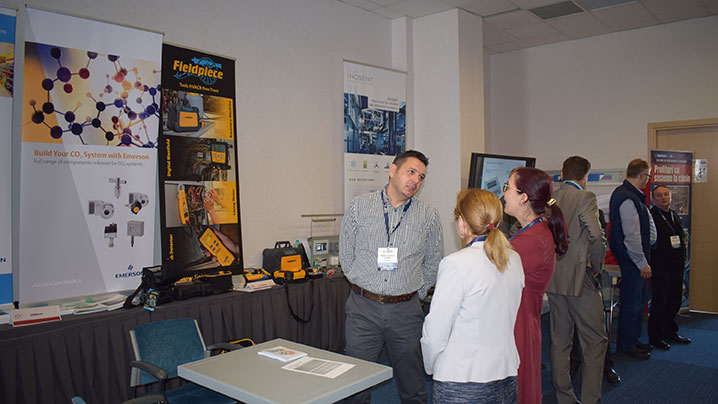 Attendees to Conference & Expo 23-24 februarie 2023
Participation fee for non-resident company (VAT number request) in Romania – 150 EURO ( VAT included)/ participant
Participation fee for non-resident in Romania – 150 EURO +VAT (19%) / participant (registration after the date of 15.12.2022)
Includes access for:
Conference & Expo from February 23-24, 2023
All coffee and lunch breaks from February 23-24, 2023
Surprises offered by the organizer on the evening of February 23 and 24, 2023
Please register early – the hall has limited seats!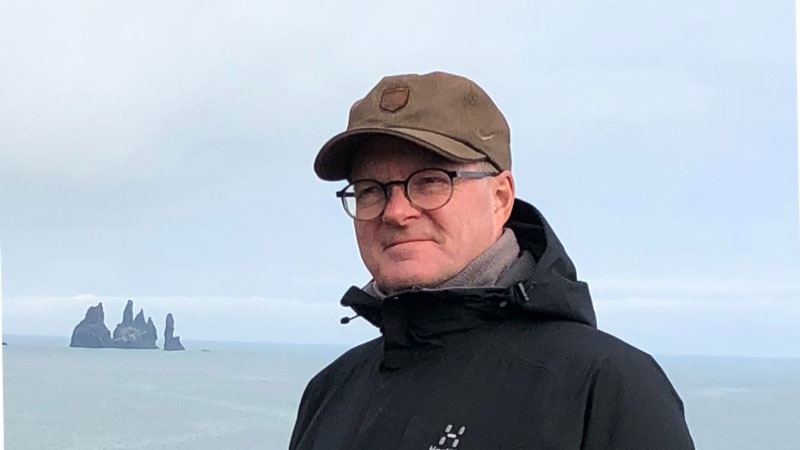 Participants in the Course taught by Per Skærbæk Nielsen -25 February 2023
Participation fee for non-resident company (VAT number request) in Romania – 345 EURO / participant
Participation fee for non-residents in Romania – 345 EURO + VAT (19%) / participant
The fee includes access to the course and all coffee and lunch breaks.
Please register early – the hall has limited seats, only 40!
Details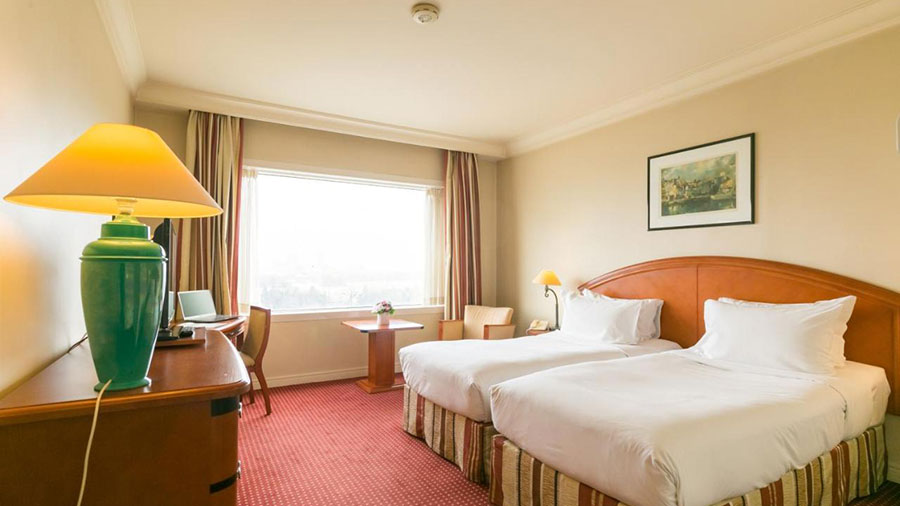 Accommodation Pullman Hotel 4 ****, Bucharest
Single room – 80 euro + VAT (19%) (includes breakfast)
Double room – 100 euro + VAT (19%) (includes breakfast)
If you want accommodation at the hotel where the event is taking place, you are guaranteed a special rate, negotiated by the organizer. In addition, the time you would have lost in traffic is gained for networking and establishing new collaborations with other participants.
Please book your room in advance, there are limited places.
Event Exhibitors and Partners
Participation as an Exhibitor and Partner of the event includes:
Promotion before and after the event
Promotion through on-site branding elements
Making presentations at the conference (speaker)
Exhibition stand, depending on the chosen option.
Seats are limited
For details, please contact us at: vanzari@abtehnic.ro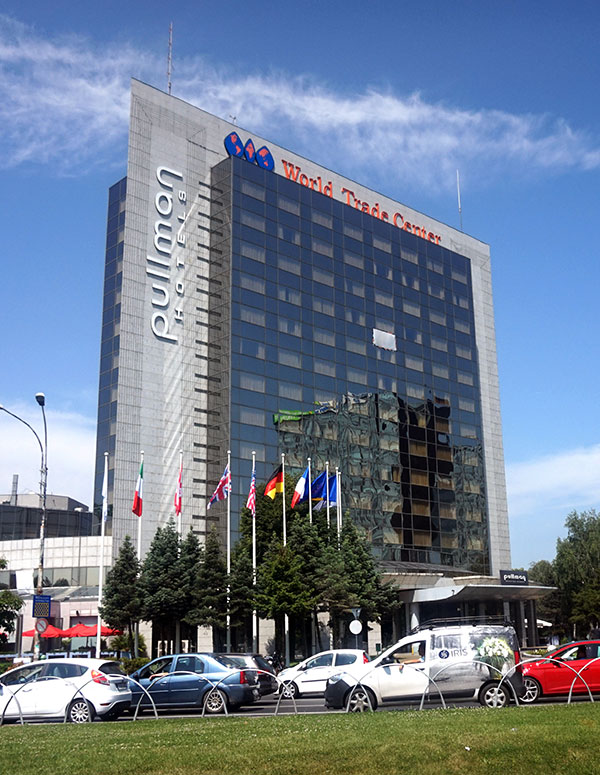 Event location
World Trade Center – Pullman Hotel Bucharest
New York Conference Room
Address: 10 Montreal Square, District 1, Bucharest
About the Organizers
AB TEHNIC Profesional SRL
We, AB Tehnic Profesional SRL, are a Romanian company specialized in the distribution of refrigeration and HVAC equipment and systems on the Romanian, Moldovan, Bulgarian and Serbia markets.provide our customers with energy efficiency for this industry as well as other adjacent areas: gas monitoring, solar panels, water circuit systems, refrigerant leak detection systems, automation and maintenance services (performance analyzers).
The company has more than 20 years of experience in providing HACCP consulting services, as well as design and consulting for the food and refrigeration industry, and in 2010, it became a wholesale distributor only.
We provide equipment for various projects to reduce energy consumption and maintenance costs. We maintain the quality and safety of chilled products at the same time and create a safe and comfortable shopping environment.
We understand the components in detail and know very well natural refrigerants (NH3, CO2, propane etc) and any type of freon. Thus, we offer reliable and innovative products using present and future techniques.
Together with our suppliers, we address the issues and challenges customers face in the marketplace to improve their operations and achieve their business goals. We are focused on becoming a leading supplier to the HVAC & R industry, as well as the food and chemical industries, through our customers and local installers.
Find out more about us here: https://www.abtehnic.ro/
AB Frigo Consult Tehnic SRL
And we, AB Frigo Consult Tehnic SRL, are an independent company and offer complete consultancy in the technology of refrigeration and air conditioning installations and the development of related projects, in order to improve energy efficiency.
Over 10 years of activity, we have carried out complex projects in a wide range of fields. Cold storage and HVAC-R installations for factories are just some of our projects. We have always followed the increase of the energy efficiency of the installations, the detection of mistakes and their resolution. More than just a project, as independent consultants we can provide support in the design, engineering and optimization of refrigeration and air conditioning systems.
Find out more about us here: https://www.ab-frigoconsult.ro/
Contacts
If you need additional information regarding participation in this event, we will be happy to answer. You can contact us for your confirmation of participation or other details by: